JOSH WOOD COLOUR
Creative & Art Direction / Content Strategy

Visual Identity and content strategy for the launch of the celebrated hair colourist's eponymous product range.

Our goal for Josh Wood Colour was to create a visual language for all content that sets it apart from its long-established competitors and completely disrupts the existing 'grey coverage' image landscape.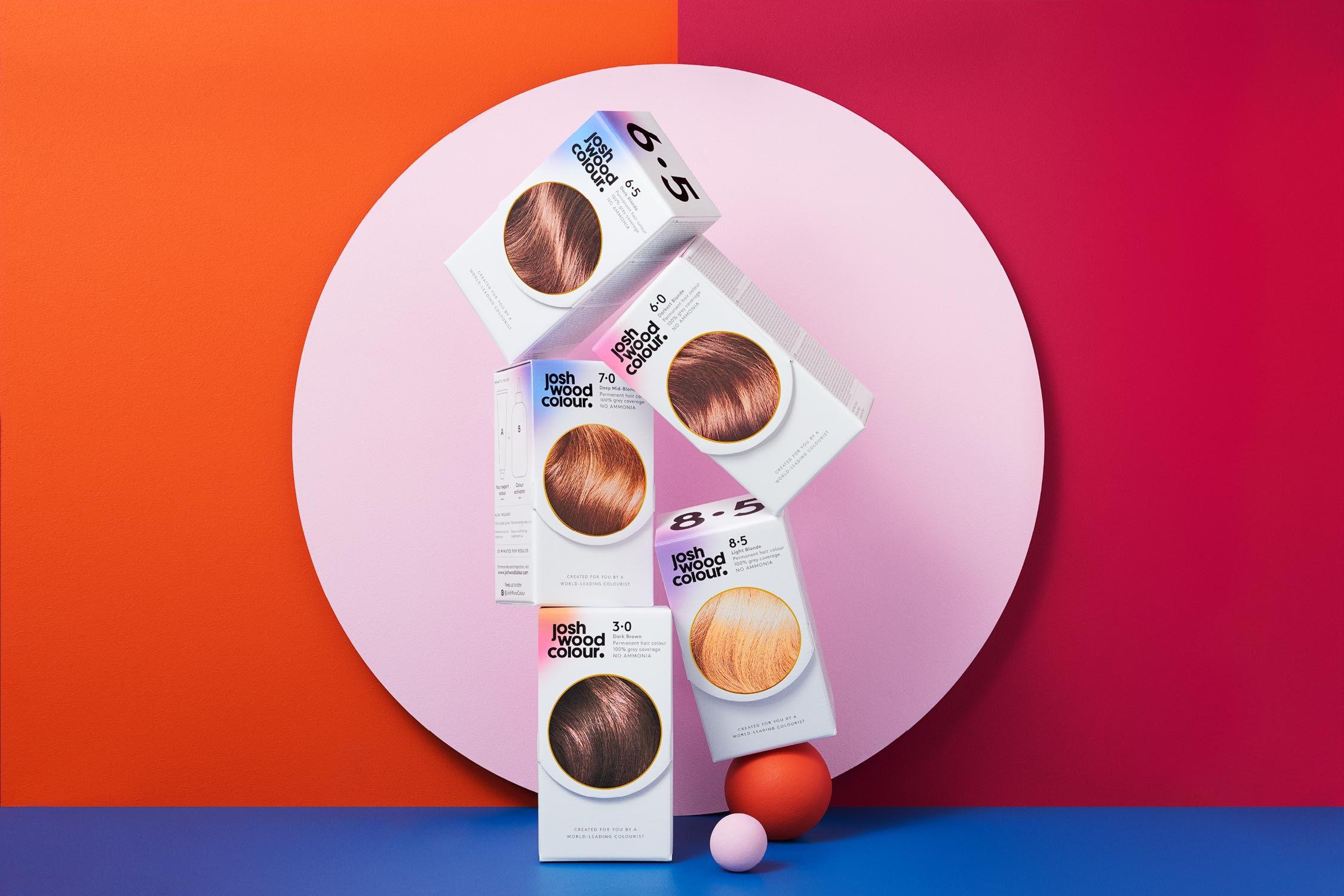 We created a bold, rich colour palette that not only complemented the packaging designs but is instantly recognisable as Josh Wood Colour.
We delivered more than 200 images and videos for the launch campaign, and gave the business a strong strategy from which to create daily content in-house for a number of channels.
Testimonial
"I am incredibly proud of our brand and have a very specific idea of how I want it represented. Barbara really took the time to understand that vision and translate it into clear, contemporary and differentiated art direction that creates real consistency across all our content and brand touch points."
Josh Wood, Creative Director
Our work on this project included a creative still life and beauty campaign, a how-to video for each product, animated gifs and video for social media, and colourful packshots for ecommerce.
Photography and video credits
Creative & Art Direction by BARBARA
Production by 10-4inc
Beauty campaign
Photography by Agnes Lloyd Platt
Styling by Karen Munnis
DoP Connor Mcleod
Models: Martha at Select, Portia at MOT, Emily at Lenis, Danielle at Next
Still life campaign
Photography by Marie Valognes
How-to videoo
Director Sam Goldwater
Styling by Karen Munnis
Production by 10-4inc
Packshots
Pixelate