THE VAMPIRE'S WIFE
Creative & Art Direction

Art Direction for the brand's first seasonal look book.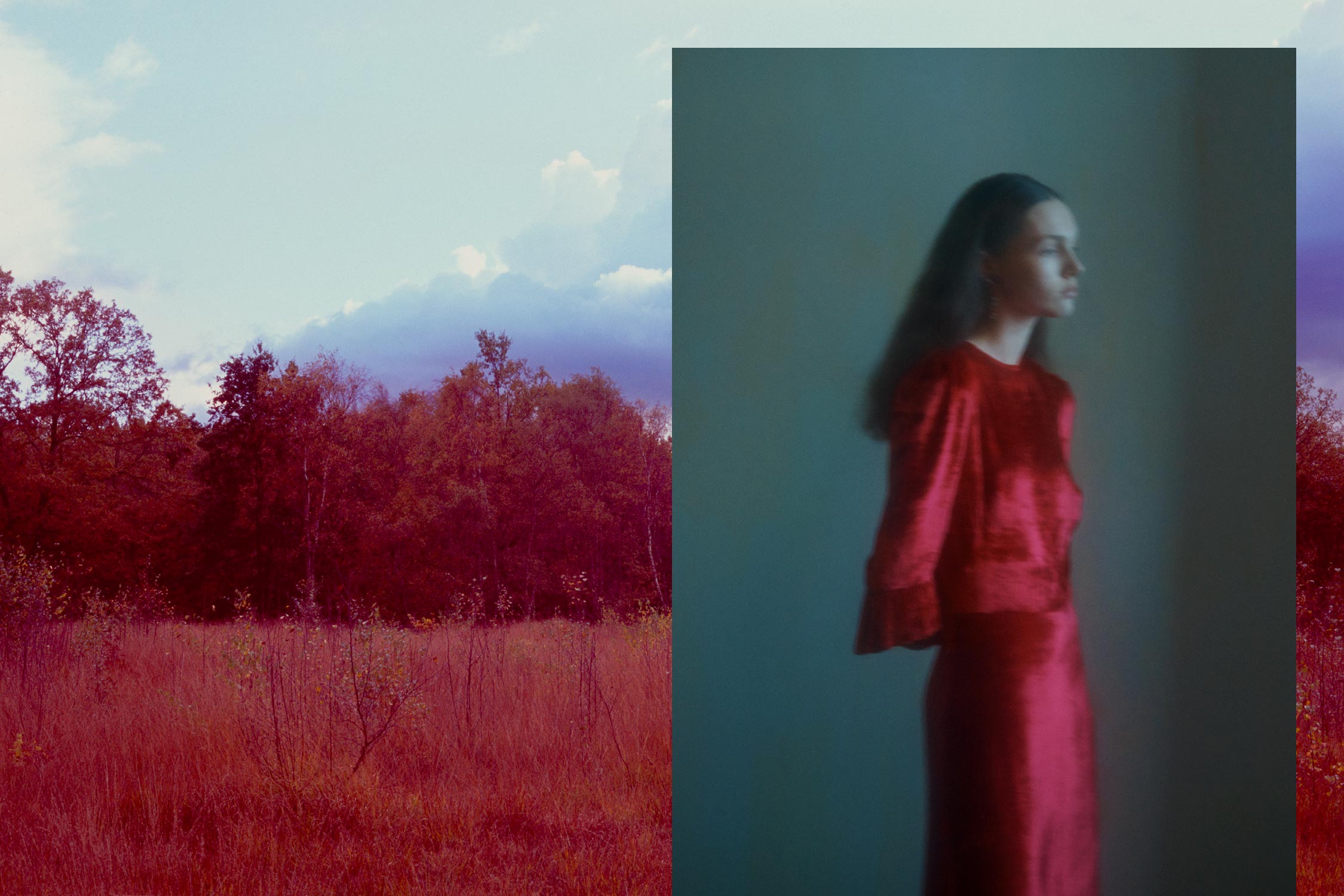 For the brand's first commercial lookbook, we commissioned exquisite portraits and layered them over surrealist landscapes to build an escapist narrative that interprets the brand's gothic darkness in a beautiful yet approachable way.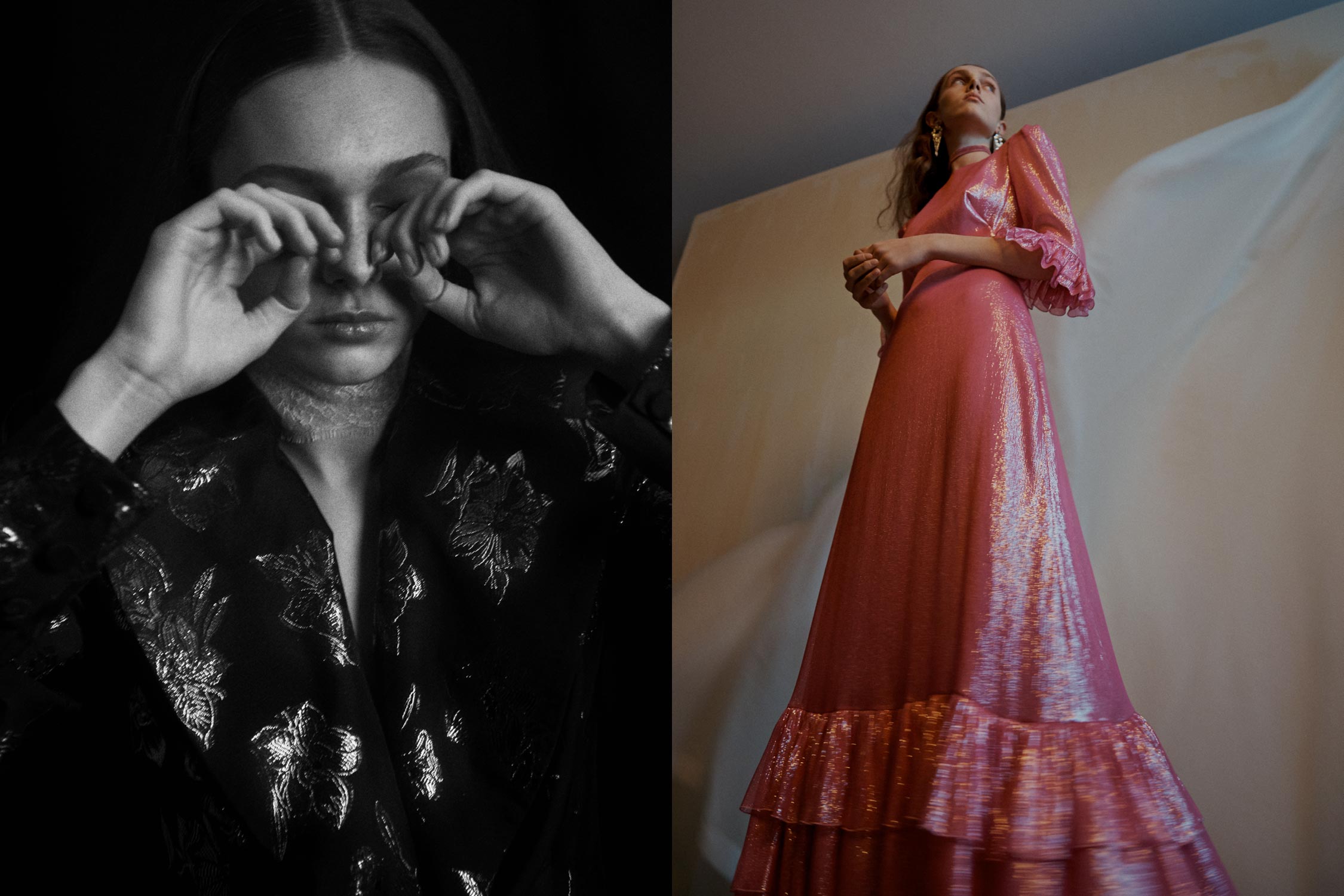 Team credits
Creative & Art direction by BARBARA
Photography by Sam Rock at Art & Commerce
Styling by Ellie Grace Cumming
Hair by Ken O'Rourke
Makeup by Thom Walker
Casting by Katie Lowe
Model Sophia Roberts at IMG
Production by Sylvia Farago Ltd
www.thevampireswife.com
BRITISH FASHION COUNCIL
Creative & Art Direction / Graphic Design

Print, digital, social and experiential artworks for three of the BFC's youth-focused initiatives; Fashion Arts Foundation, LONDON Show ROOMS and NEWGEN.
For NEWGEN we set in motion a strategy of a seasonal photoshoot of all the designers to create consistency across proprietary and third party media. Higher quality photography gave an instant lift to all NEWGEN visuals and the pictures were picked up the likes of Vogue and i-D. SS20 Photography above by Annie Lai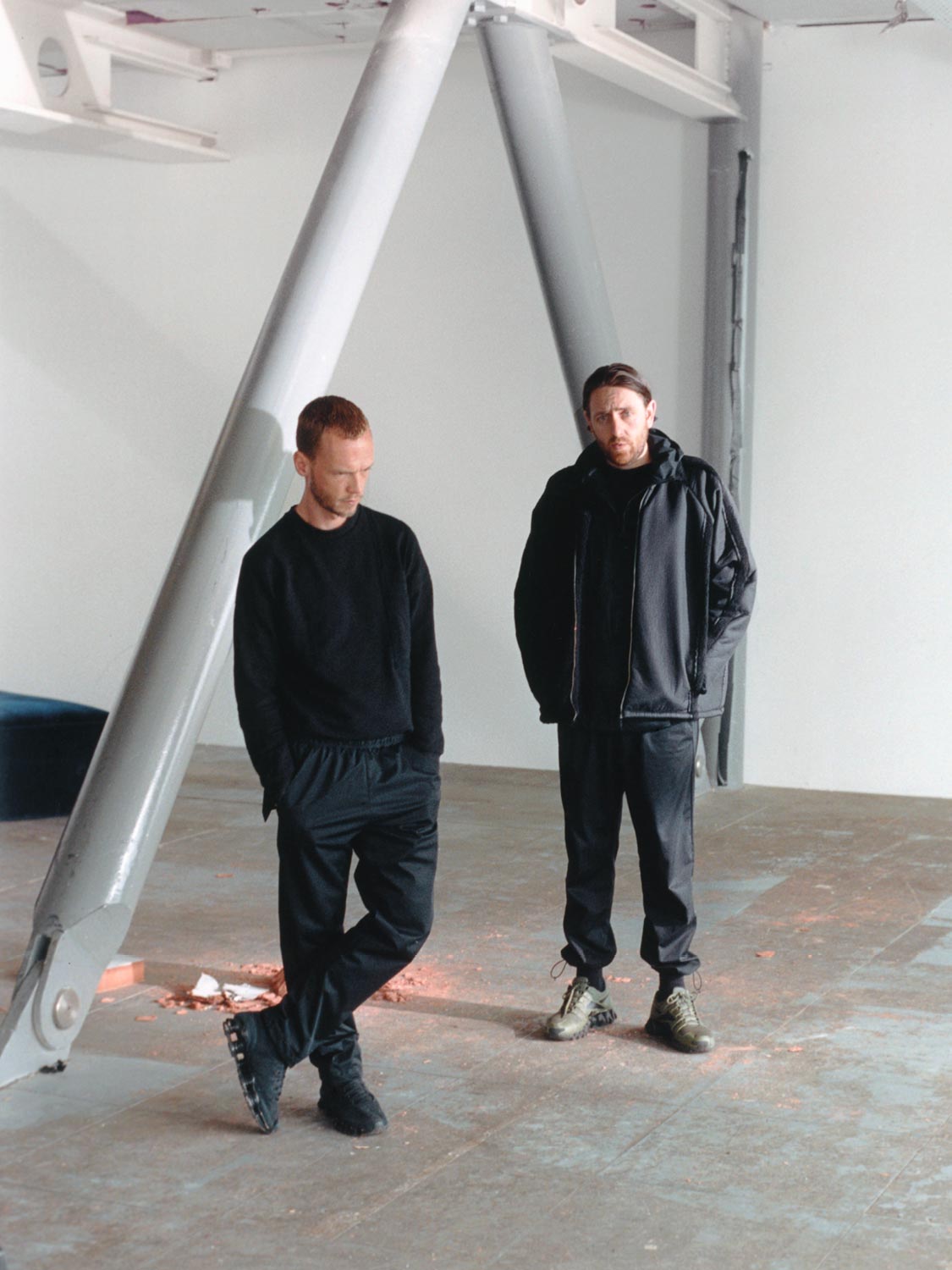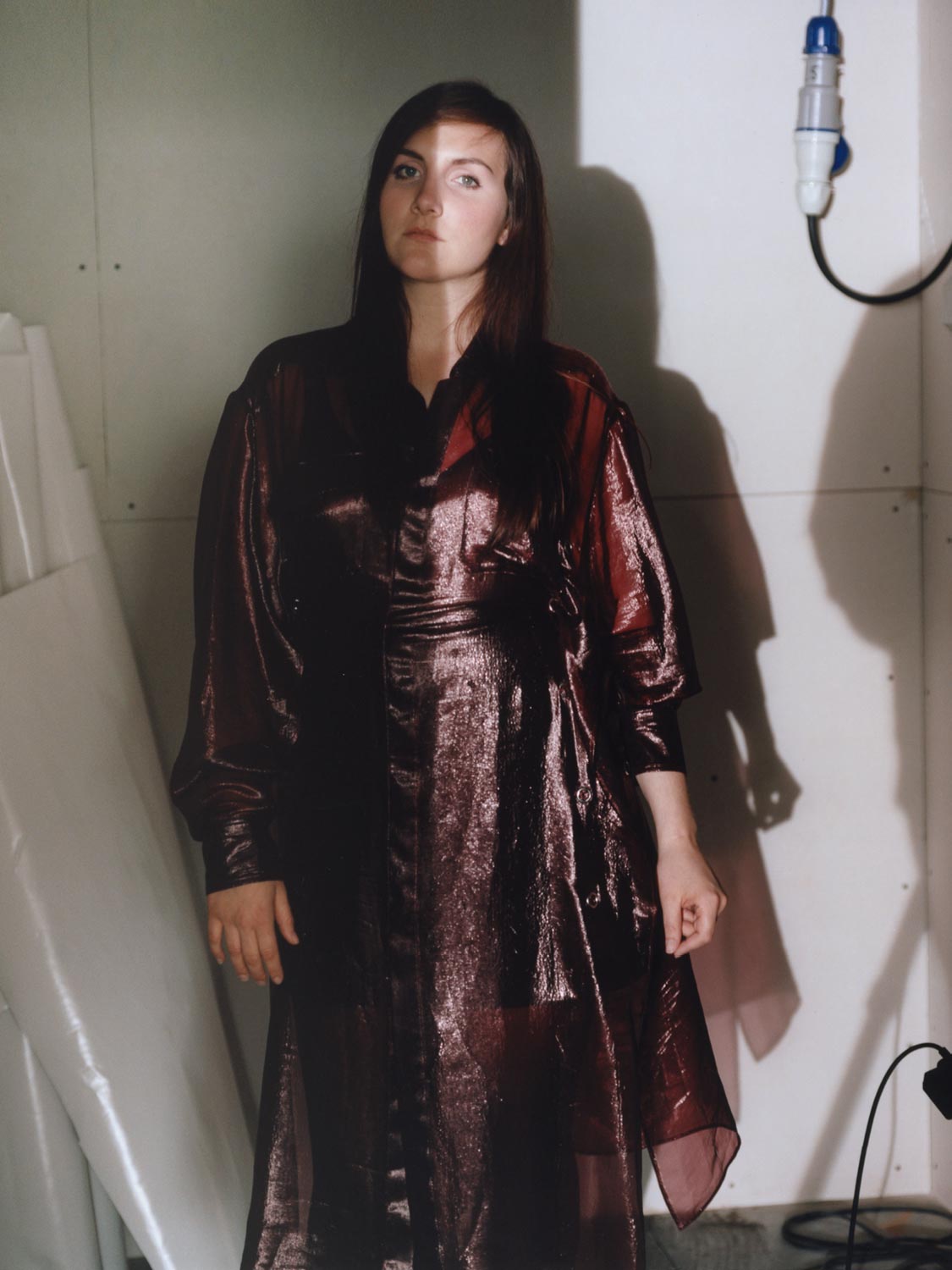 A roll-call of Britain's for NEWGEN, shot by Pascal Gambarte.
Charles Jeffrey LOVERBOY, Cottweiler, A-Cold-Wall*, Kiko Kostadinov, Liam Hodges, Marta Jakubowski, Molly Goddard, Nicholas Daley, Paula Knorr, Phoebe English, Richard Malone, Sadie Williams and Grace Wales Bonner.
Fashion Arts Foundation pairs up-and-coming artists with up-and-coming fashion designers to create new artworks that are sold to fund the initiatives itself. We designed an illlustrated, riso-printed guide to the works.
A second season of NEWGEN photographs, shot by Luke & Nik, featuring:
Charles Jeffrey LOVERBOY, Kiko Kostadinov, Grace Wales Bonner, Liam Hodges, Halpern, Matty Bovan, Supriya Lele, Bianca Saunders, Paria Farzaneh, Nicholas Daley, A-Cold-Wall*, Phoebe English, Per Götesson, Richard Malone, Paula Knorr, Richard Quinn, The Season Hats, Alighieri and ISOSCELES Lingerie.
LONDON Show ROOMS in Paris is a seasonal showcase of young London design talent. We create a new look & feel every six months to emphasise the notion of newness. These designs are rolled out across social media, e-vites, press packs, invitiations and the showroom space itself.

MILIA MAROUN
Creative & Art Direction / Branding

Relaunch of a twenty year old Lebanese luxury fashion brand.

Milia Maroun treads the line between fashion and art, creating handcrafted pieces and releasing them on her own schedule. Working closely with the designer, our aim was to combine her art practice with her commercial proposition and take her successful bricks and mortar store in Lebanon to a global audience online.
Our strategy involved creating a Milia Maroun brand with three sub-identities: Milia Maroun the artist, MiliaM the ready to wear, and KIMABAYA, the couture collections.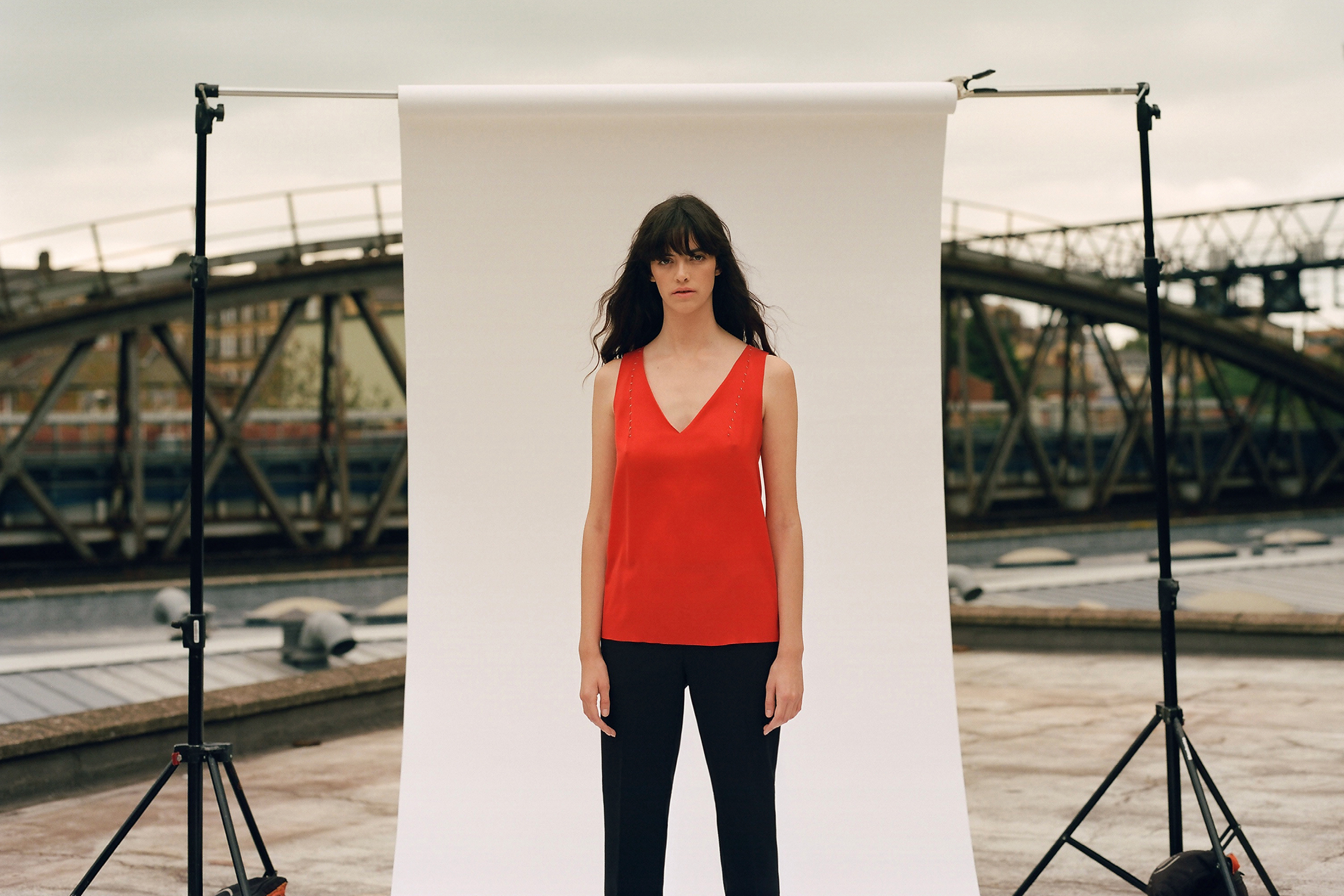 Ecommerce photography art directed in line with the overarching creative direction.
In addition to art directing a fashion campaign, our design work included three harmonious logotypes, garment tags, bags and delivery boxes, and a full package of printed stationery.
Our extensive guidelines for design, image and content strategy delivered a platform for continued growth with her in-house creative team.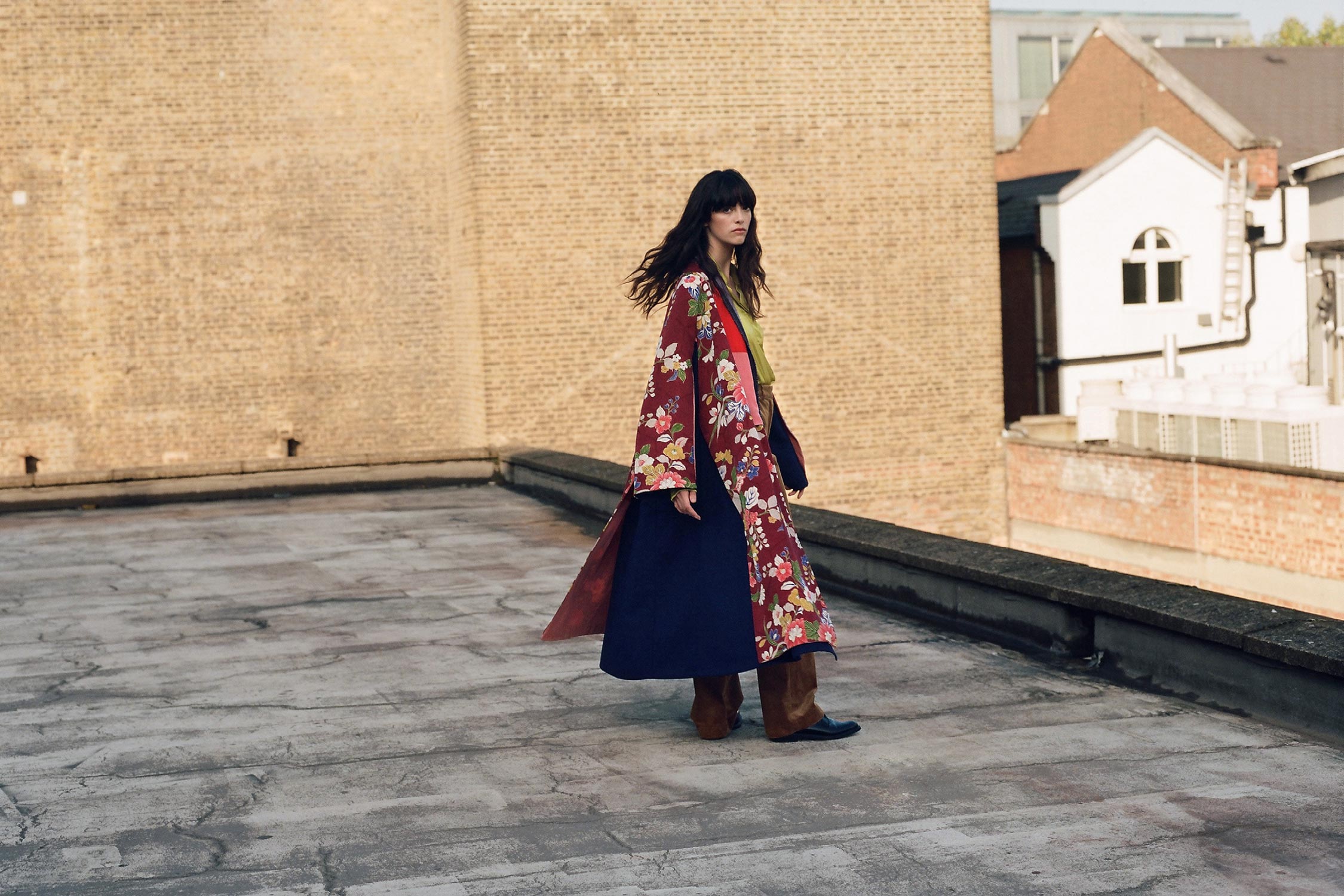 Campaign team credits
Creative & Art Direction by BARBARA
Photography by Juliette Cassidy
Styling by Florence Arnold
Hair by Sarah Palmer
Makeup by India Excell
Casting by Katie Lowe
Model Mitch at Select
Production by Carley Bishop
Packshots
Pixelate

BARKSIM
Creative & Art Direction / Branding

A 360° branding and identity project for a luxury canine-lifestyle start-up.

The business plan for the brand was to launch with a subscription box, then to grow outwards to cover dog clothing, food and experiences. Not confining the start-up to just the box was key.
The brand we created, 'BARKISM' is knowing yet luxurious—a new movement for the canine sophisticate.
Our logotype design applied across custom branded bandanas, a range of printed collateral and the delivery box itself (with an intentionally minimal look for a reduced carbon footprint).
In addition to art directing the creative campaign with accompanying illustrations for launch, we continue to create new work for Barkism.
We tailored all of our creative to perfectly fit a super-streamlined UX designed and developed by boutique digital agency, Maido.
www.barkism.com
Team credits
Photography by Virginie Petorin
Illustrations by
Matt Blease
Production In-House
Website by
Maido